The ban on international commercial flights operating to and from India has been extended till midnight September 30, but it will not impact Air India flights under the Vande Bharat Mission and those operating as part of bilateral air bubble agreements with select countries.
As per the extended travel ban issued by the country's aviation regulator, the restrictions will not impact international cargo operations and flights have been specifically approved by the Directorate General of Civil Aviation (DGCA).
The restrictions will also not apply to scheduled international flights on selected routes that have been approved by the competent authority on a case by case basis.
Where does this leave Australia?
Since July, India's civil aviation ministry has entered into 'air bubble' agreements with several countries, including the US, UK, France, Germany, UAE, Qatar and Maldives allowing aircraft to fly between India and these countries in a regulated environment.
The Indian government has also claimed it is negotiating similar arrangements with 13 more countries, including Australia, a development that has not yet been confirmed by the authorities here in Australia.
Responding to query, the Department of Foreign Affairs and Trade had earlier said that their "first priority" is to establish a safe travel zone with New Zealand.
"The Government is currently considering how and when to reopen our borders. Our first priority is to establish a safe travel zone with New Zealand, which will commence when it is safe to do so – our primary concern is the health and safety of Australians," DFAT said in its statement.
According to the recent numbers revealed by DFAT, nearly 18,800 Australians remain stranded overseas of which at least 7,500 are trapped in India.
Most of them are now angry and frustrated, as they claim their chance to return has been further reduced by the national cabinet's recent decision to retain caps on international arrivals until late October, leaving them to the mercy of limited flights being operated by Air India.
One of them is Rohit Keswani who remains stranded in the west Indian state of Gujarat, and has been striving to return to his life in Canberra since March but with no luck.
The 38-year-old said he is "appalled" by the federal government's decision to keep the limit on arrivals and their "cold" treatment towards their own citizens.
"The World Health Organisation has clearly stated Covid-19 is here to stay so how much longer are you going prevent us from returning home in the absence of a vaccine? By making us stay away from our lives and homes, you are simply pushing us further into financial and emotional stress," he said.
Mr Keswani added that their already tough situation has been made worse by Air India's booking process and alleged that the Indian national carrier's booking offices were taking advantage of their desperate situation.
"Tickets fly out even before they are officially opened to the public for sale. This means someone is surely leaking confidential information to travel agents who purchase all the tickets and later on sell them at double the price," he added.
It is imperative to point out that with the recent surge in the number of travel exemption approvals, now even a larger cohort of travelers from India are awaiting their turn to return to Australia.
'We will continue to work our way through travel restrictions'
Addressing similar concerns during a virtual seminar on international education, Australian High Commissioner to India, Barry O'Farrell last week said they were continually working with the Indian government to iron out issues arising due to coronavirus-induced travel restrictions.
"We are frustrated by the travel restrictions that are limiting movement from India to Australia. We work with the Indian government to cooperate on that issue, we work with Air India, but we have limitations that are imposed by domestic and international regulations and we will continue to work our way through that," he said.
We reached out to Air India for comment on multiple occasions, but so far hasn't received any response.
'Unaware' of rescue plans to bring Australians home:
Responding to media reports about a reported rescue mission being planned to fly back Australians stranded overseas, Prime Minister Scott Morrison last week clarified that he was unaware of any such plans.
"No. I'm unaware of the source of those reports, "Mr Morrison told the Today show.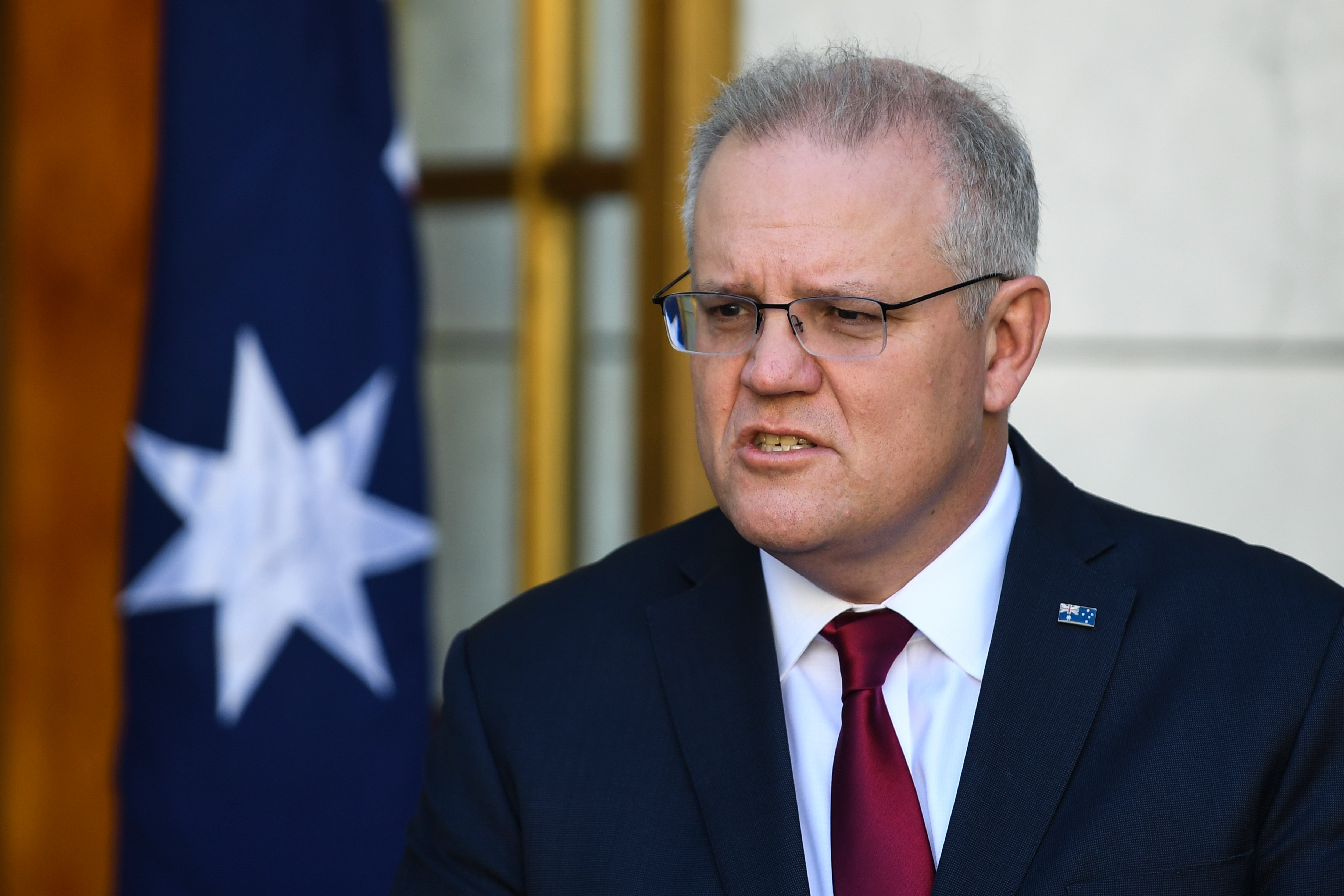 Reiterating that the government is allowing 4,000 people to return home every week, the prime minister added that they would continue to provide additional support to people in need.
"There are around 4,000 people coming back every week, and there have been around 100,000 people who have gone through the quarantine processes and half of that has actually been in NSW. So we have to get the balance right here.
"We're giving additional support wherever we can to people who need it around the world, and there are many cases where there are – you know, there is an urgent need for people to get home and we'll continue to seek to support them in the ways that we can," he added.